Accurate, Reliable and Efficient Land Surveying Services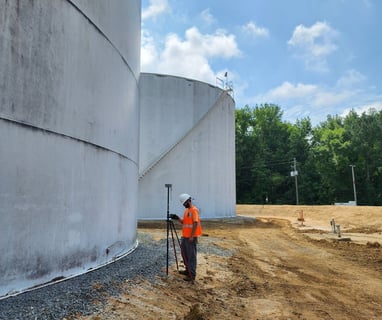 We offer a wide range of land surveying services, including boundary surveys, topographic surveys, construction staking, ALTA/NSPS land title surveys, and more. Our team is dedicated to providing accurate and reliable results to meet all of our clients' needs.
Our team has years of experience in land surveying and is equipped to handle any project, big or small. We specialize in boundary surveys, topographic surveys, as-built surveys, and more. Trust us for accurate and reliable results.
We use the latest surveying technology and equipment to provide our clients with the highest level of accuracy and efficiency. Our team is committed to staying up-to-date with the latest developments in the industry to ensure we are always providing the best possible service.
At Puckett Surveyors, PLLC, we are a team of experienced land surveyors dedicated to providing accurate and reliable surveying services to our clients. We understand the complexities involved in land surveying and have the expertise to handle projects of any size and complexity. Contact us today to learn more.
Experience. Technology. Expertise.
We take pride in our ability to provide personalized service to each of our clients, taking the time to understand their unique needs and goals. Whether you're a homeowner looking to establish property lines or a developer working on a large-scale construction project, we have the expertise and resources to help you achieve your objectives.
Our commitment to quality and customer satisfaction sets us apart from other land surveying companies. We understand the importance of timely and accurate surveying services in any project, and we work closely with our clients to ensure that their deadlines are met without compromising on quality. Our goal is to provide our clients with a seamless and stress-free experience from start to finish.